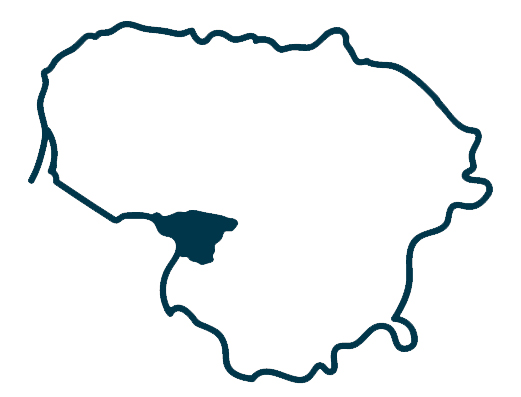 Old Nemunas basin towns are found near Nemunas: Kiduliai, Gelgaudiškis, Plokščiai, Ilguva, Kriūkai ...
In each of them you can find something unique: defensive castle sites, old manor homesteads, manor parks, unique natural treasures, legendary objects.
Here the beauty of the nature is protected by 7 state preserves. The region can boast of natural landscapes, and in summer attracts active recreation fans with picturesque coastal shores of Šešupė, which goes along the border of Russia.
This region gave us a whole lot of famous Lithuanian writers and poets, public figures, who have educated people of the region with their works and creative heritage, and who have enriched the language of the region.
Gourmands are attracted to Šakiai region by sweet and roasted cheeses, cold pressed linseed oil tastings; from your trip you will bring bread, cakes, pies, spit cakes, ginger bread delicacies baked at home according to the recipes of the culinary heritage.